Psychological perspectives have huge potential to inform and contribute to the future development of Middle Way Philosophy. The study of desire, meaning and belief and their workings are central concerns of psychology, which can provide us with many useful tools for understanding our conditioning and the effectiveness of different ways of working with that conditioning. The concept of integration can be seen as a positive application of the Middle Way in psychological terms. The concepts of cognitive bias and cognitive dissonance also help to explain the unhelpful effects of metaphysical thinking at either extreme of the Middle Way.
The Middle Way and Psychology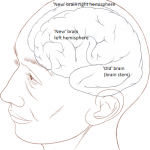 Combining psychological models in the Middle Way Blog explaining how a wide variety of recent advances in psychology and neuroscience relate to the Middle Way.
Integration: Explanatory pages and video
Integration Explanation of the meaning and working of integration, including video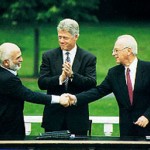 Individual and social integration Explanation of the relationship between psychological and political integration, including video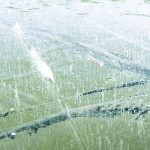 Integration and objectivity How integration is linked to the overcoming of delusions and development of more adequate judgement
Integration and metaphysics How absolute beliefs interfere with integration, and thus how integration and the Middle way are linked
Desire and ego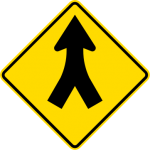 Middle Way Philosophy Introductory Video 6a: The Integration of Desire A video explaining how the integration of desire can overcome conflict.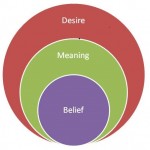 Desire, meaning and belief Explanatory page on the relationship between these levels of integration
Middle Way Philosophy 2: The Integration of Desire by Robert M Ellis This book explores the nature of desire, the psychological and political sources of conflicting desires, and their potential resolution through integration.
Cognitive psychology (beliefs)
Fallacies and cognitive biases
Belief, metaphysics and science audio (includes separate talk sections on integration of belief, cognitive biases, confidence and doubt)
Middle Way Philosophy 4: The Integration of Belief by Robert M Ellis This book offers a detailed survey of the whole range of cognitive biases, and the ways that avoiding absolutisation can help us to work with each of them
Attention
A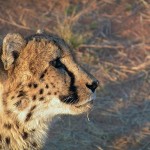 ttention audio talk Talk (by Robert M Ellis) and discussion on the conditions of attention, and the way it is affected by cognitive biases.
Addiction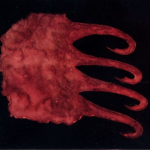 The 12 Steps of Addiction Recovery: Are they in the spirit of the Middle Way? (A blog dialogue between Robert M Ellis and Peter Sheath)
Carl Jung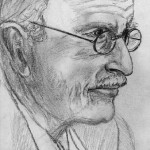 Middle Way Thinkers: Jung Blog on the psychologist to whom we owe much early thinking on integration
Blogs on Jung's Red Book by Robert M Ellis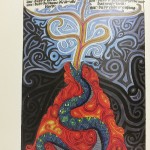 1. The Jungian Middle Way
Reviews of psychology and neuroscience books
Extended review of 'The Master and his Emissary' by Iain McGilchrist A highly recommended book about the brain hemispheres and their effects that can provide crucial understanding of the relationship between the Middle Way and the brain.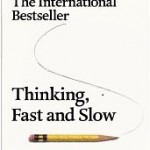 Review of 'Thinking Fast and Slow' by Daniel Kahneman A crucial source of information on cognitive biases.
Review of 'The Wisdom of the Ego' by George Vaillant A deeply humane book about individual integration, based on long-term studies of individuals' development.
'Mindsight' by Daniel Siegel A highly engaging and inspiring book about the integration of individuals, explained in relation to the brain and related through case studies.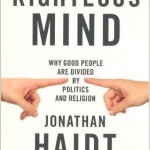 'The Righteous Mind' by Jonathan Haidt A book containing helpful, ground-breaking thinking on the psychology of political and social values, particularly including the 6 value foundations.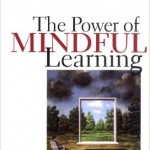 'The Power of Mindful Learning' by Ellen Langer Ellen Langer developed an account of 'mindfulness' (an attribute of judgement, not just an aesthetic state) more than 25 years ago based on wide research. This account has many similarities to the Middle Way.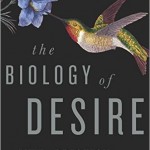 'The Biology of Desire' by Marc Lewis Mark Lewis offers an account of how to work with addiction that challenges over-medicalisation and puts it in the context of our wider integration process.
Podcast interviews with psychologists

Episode 92: Sharon Begley, an American journalist specializing in science and co-author (with Richard J. Davidson) of The Emotional Life of Your Brain which will be the topic of our discussion today.

Episode 89: Stephen Farah, the senior lecturer at the Centre for Applied Jungian Studies in Johannesburg, talks to us about the centre, Jungian psychology, its relevance today, how we can apply it and how it might relate to the Middle Way.

Episode 83: Ellen Langer, a professor of psychology at Harvard University who she has often been described as the mother of mindfulness. She talks to us about mindful learning and the power of possibility.


Episode 80: Steven Heine, a leader in the field of cultural psychology on the distorted view we have of the mind derived from the research of behavioural scientists due to most studies in this field being done on WEIRD people.


Episode 78: Marc Lewis, a developmental neuroscientist talks about his latest book The Biology of Desire: Why Addiction is not a Disease in which he argues that seeing addiction as a disease is not only wrong but also harmful.


Episode 43: Shauna Shapiro, a clinical psychologist and internationally recognized expert in mindfulness talks about the IAA model of mindfulness, the integration of mindfulness into psychotherapy & the empirical evidence to support it.

Episode 40: Alison Armstrong, a mindfulness teacher and researcher and founder of Present Minds on mindfulness and compulsive buying which began as a research project for her PhD and became a ground-breaking RESOLVE study.

Episode 39: Steven C. Hayes, co-founder of Acceptance and Commitment Therapy (ACT), talks about ACT, how it came about, what's unique about it, what it involves, what are its goals and how it might relate to the Middle Way.

Episode 36: Elliot Aronson, the distinguished social psychologist, author of the Social Animal and 'Mistakes were made but not by me' with Carol Tavris talks about his early life, cognitive dissonance and how it might relate to the Middle Way.


Episode 35: Susan Wright, author of 'Understanding creativity in early Childhood' talks about her research regarding young children's meaning-making and why the arts deserve a pre-eminent place in education and culture.

Episode 33: Iain McGilchrist, the patron of the society in conversation with Robert M. Ellis, the chair of the society, on the subject of dogma and the brain. This is a first in a series of exploratory dialogues with Robert and thinkers on various subjects.

Episode 31: Robert M. Ellis, the chair of the society, talks about cognitive biases, what they have in common, how you go about recognizing them, how you can work with them and in what way they relate to the Middle Way.

Episode 12: Paul Gilbert, a clinical psychologist and author of the Compassionate Mind talks to us about compassion, how he came to develop Compassion Focused Therapy, Jungian archetypes, the Middle Way, values, mindfulness and forgiveness.


Episode 6: Iain McGilchrist, the patron of the society talks about his book The Master and his Emissary, the value of the arts, his views on, awe, modernity and religion and how he feels his work relates to the Middle Way.