At the society's committee meeting yesterday we recognised a bit of a gap in our regular postings so far. The Society is aiming to support integrative practice at all three levels of desire, meaning and belief, but a lot of the regular posts so far are working at the level of meaning, with our weekly poems and posts about art. These are really good, and many thanks to Norma and Barry for their contributions on these, but we also need to offer something at the other levels. So I'm going to start up some weekly bite-sized posts on Critical Thinking (a key practice for integration of belief) and on meditation (a key practice for integration of desire). Here's the first post on Critical Thinking.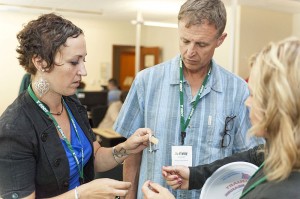 What I hope to do in these posts is to offer a very easily digestible Critical Thinking course in very small chunks. Critical Thinking is not just about understanding certain key concepts in reasoning, but also applying them in your everyday life. So I shall also include some brief exercises each time. I won't offer any of my own answers to the exercises until the following week. I'm going to start at the beginning and assume no previous knowledge, so the first few may seem rather obvious to some people. But it will gradually get a bit less obvious and more challenging. For more on Critical Thinking in general, and how it can be part of a wider practice, see Barry's podcast with me about it and this page.
Critical Thinking is basically the skill of being able to understand and evaluate the structure of arguments. Arguments are all around us, and are used continuously in all kinds of discussion – on the web, in conversation, in newspaper comments, and in academic study of virtually all subjects. So this first post is just about how to spot an argument. (Here I do not mean the other sort of argument – a dispute: see Monty Python on this!)
An argument is made up of claims (or propositions) about things we might possibly believe, and it aims to convince us of one claim by supporting it with others that it is assumed we already believe. There won't be an argument unless there are claims present and they are related to each other. A claim consists of a sentence with a subject and some information about that subject. For example "The cat sat on the mat" and "New York is not the capital of the USA" are both claims. Exclamations or commands such as "Go to bed!", questions such as "Is the cat out?" and stray words not in sentences cannot be claims. Sometimes different claims can be combined in one sentence.
For claims to form an argument they must be related so that one or more claims backs up another claim. The claim being supported is called the conclusion (or the contention) and the claims doing the supporting are called reasons (or premises). The relationship between the reasons and the conclusion, whereby the reasons give you a justification for believing the conclusion, is called inference. Here are some examples of very brief, simple arguments. Here I have put the conclusion in red and the reasons in blue.
Jack's coat isn't hanging in the hall, and he always takes his coat when he goes out, so Jack must be out.
New York is a big city but it is not the seat of the US government. A capital must be the seat of government. So New York is not the capital of the USA.
I shouldn't lie to Aunt Mabel by pretending to like her Christmas present, as although it would reassure her, it would be dishonest.
As you can see from the third example, conclusions are not always written at the end of an argument. You may find them at the beginning or in the middle. What makes it a conclusion is not whether it comes at the end, but whether it is supported by other claims – i.e. whether the other claims give you a reason to believe it.
Are the following examples of arguments or not?
Feel free to offer your own answers in comments. I will give the answers in a comment in a week's time before the next post. I suggest you think about your own answers before looking at other people's comments. Remember that whether or not it is an argument has nothing to do with whether or not you agree with it.
1. Esmerelda is a grizzly bear. Esmerelda likes honey. Grizzly bears like honey.
2. The Second World War was largely the responsibility of one man – Hitler. Without him Germany would never have adopted the aggressive stances to other countries that were the initial cause of war.
3. Learning foreign languages is very helpful for cognitive development. Jade learnt German at high school. Adele learnt French from her uncle during a sixth month residence in Paris.
4. Dostoyevsky's intense moral vision makes him one of the greatest Russian novelists.
5. Placing red next to yellow often produces a garish effect. Artists and designers usually avoid placing red next to yellow.
6. Intervention in Syria is unavoidable given the plight of many thousands of refugees and the escalating toll of the bloody civil war on the Syrian people.