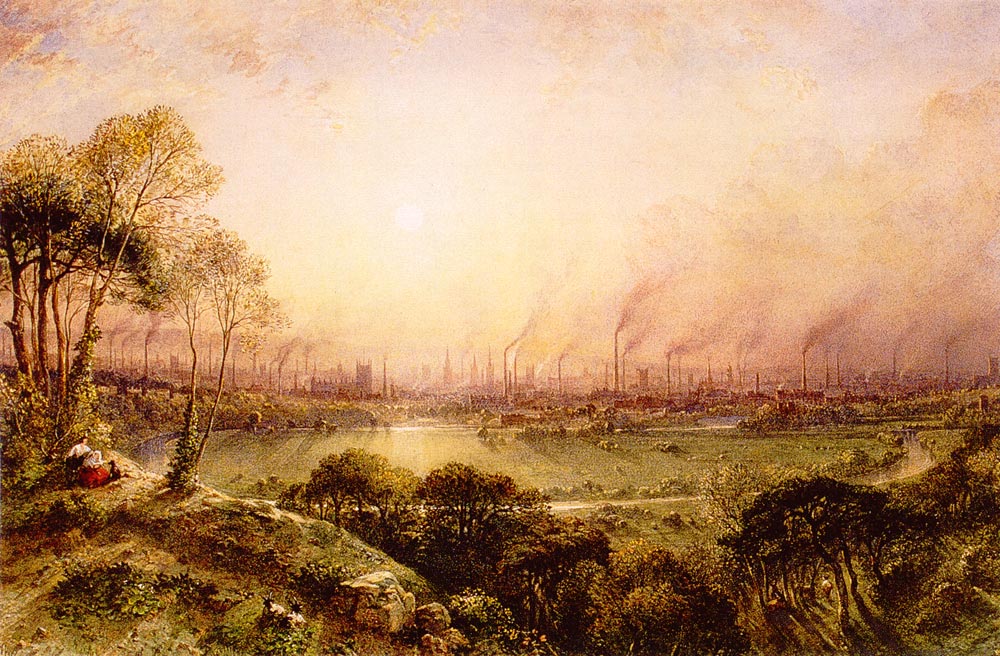 William Wyld came from a wealthy background, his father was a merchant, it was hoped by his family that William would follow in his father's footsteps, but William found an interest in drawing, an interest shared by an uncle of his on whose death enabled William to use his drawing equipment. William's father died when William was twenty, he did not become a merchant but a secretary to the British Consulate in Calais, France, then he served Lord Granville and made friends with the water colour painter Francois Louis Thomas Francia and became one of his students. Wyld's fortunes changed again when his protector Canning died, Wyld became a champagne exporter from Epernay to England between the years 1827 to 1833. William Wyld made many friends during his lifetime and travelled a great deal in France, Italy, Algiers and Egypt. He set out for Algiers with his friend Baron de Vialar in order to paint and draw there, they settled there for six months, soon after that he met an old friend, Vernet and together they went to Rome where they also stayed six months. Wyld was soon on the move again, he continued on foot to tour Italy with another friend. Finally he set up a studio in Paris and was commissioned to paint oriental scenes and Venetian landscapes, his painting 'Venice at Sunrise' was exhibited in Paris in 1839 to great acclaim. He spent more time in Algeria and Egypt. In 1845 he lived in Brittany until the 1848 Revolution, an unsuccessful uprising by workers in Paris over their working conditions. He returned to England and became a member of the New Society of Painters in Water Colours. Queen Victoria commissioned him to paint scenes of Liverpool and Manchester to celebrate her visits there.
A member of the Middle Way Society, Richard Flanagan, chose this painting for discussion by Wyld, called A View of Manchester from Kersal Moor, painted in 1852, thank you Rich. In this single work, a water colour, we see two different views, one rural and the other a cityscape. Richard comments on the extremes 'it is easy to view them as being wholly opposed but what must arise from the two is a middle way, of course this a Middle Way that we are still, desperately trying to find.' A small group of people sit on a hillside overlooking a large bowl-shaped area in the middle distance, a few animals graze nearby, stretched across the horizon is a row of chimneys belching out smoke. What is the significance, if any, of the small group of people compared with the vast expanse of space before them? Richard wonders what they are thinking and doing, maybe they are out for a short break from working in a mill, although it would have been a long walk for them to reach the moor or, are they agricultural workers thinking that their lot may be better by leaving the country side in order to earn more money in a factory. We are left to guess.
Wyld had managed not to paint an idealised view, he was probably well aware after his many journeys across Europe that all was not perfect in the country side. Other Victorian painters such as Myles Birket Foster painted work full of clichés, with skies being always blue, people and animals well fed and the worker's homes idealised as comfortable thatched cottages, far from the truth more often than not. These works sold well, perhaps to city dwellers who had never lived a rural existence or maybe it was a longing for the past. Ian Hislop in his television series 'Olden Days' said that such unrealistic paintings were 'a green balm for weary souls… a meditation on things past.' Many of us escape to the country to live or we go for there for holidays, I went to live in rural north Devon for much needed peace and quiet for many years.
This painting of Kersal Moor has become an icon of 'Cottonopolis', due to its subject matter, symbols of what was happening in the country. Cotton mills were built, mainly in northern England, in Manchester and in Lancashire towns like Chorley, where my paternal ancestors lived. Industrialisation covered the years from 1750 to 1914, when cities became large and crowded as rural workers moved to find work in mills and factories or on the railways. Kersal Moor was and is still an area for recreation, it covers eight hectares of moorland and is designated a local nature reserve.
Wyld returned to Paris to live and was awarded the Legion d'Honneur by the French Minister of the Arts. He continued painting until he died in 1889.
Image from Wikipedia Commons.