Common assumptions about the Middle Way
This quiz is intended for newcomers to thinking about the Middle Way and its significance. It offers you a series of statements about the Middle Way, some of which are misconceptions, and asks you to identify which ones are correct and which are misconceptions.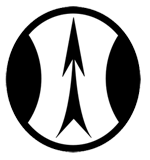 All the questions require binary choices between 'correct' and 'incorrect'. A 'correct' answer here should be understood as a helpful answer within the terms of the Middle Way perspective coherently understood, rather than as an ultimately true answer. After completing the quiz you will be able to see brief explanations of incorrect answers by clicking 'view questions'.