This one day workshop is an opportunity to understand and sample Middle Way Philosophy, a broadly-based approach to human thought, development and practice. It will introduce the key guiding ideas and practical approaches of Middle Way Philosophy.
It will include:
• An introductory talk on the approach
• Time for questions and discussion
• Introduction to the threefold practice framework
• An introductory meditation session (no prior experience assumed)
• Discussion of some arts stimuli
• Discussion of critical thinking practice and working with biases
It is hoped that this day can be a taster leading to the foundation of a Middle Way practice group in Leominster.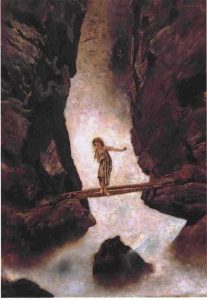 The workshop will be led by Dr Robert M Ellis, an experienced adult tutor who has taught Philosophy courses in Leominster during the last few years. Robert is the founder and chair of the Middle Way Society, and has written a number of books on Middle Way Philosophy. Robert's interests span traditions, and include philosophy, psychology, critical thinking, Buddhist practice, religion and the arts, though his Ph.D. is in Philosophy. His latest book, 'The Christian Middle Way', applies Middle Way Philosophy to the Christian tradition, and will come out in July 2018.
This event is run jointly by Community Learn at the Leominster Community Centre and the Middle Way Society. Robert is running it on a voluntary basis on behalf of the Middle Way Society. Any remaining money after the expenses of the event have been met will be divided equally between these two charities.
Date and time: Sat 10th March 2018, 10am-4pm. (This will include a one-hour lunch break: you can bring a packed lunch or get it at the shops and cafes of Leominster town centre nearby.)
Venue: Leominster Community Centre, School Road, Leominster, Herefordshire, HR6 9NJ. (Limited) parking is available on the other side of the centre from School Road, accessed via the Broad Street public car park (which can be used if the community centre car park is full). It is 10 minutes' walk from Leominster Railway Station.
Cost: £15 for the workshop. There will be an additional small charge for refreshments.
Participants: Anyone is welcome who is interested in combining critical thinking with practical individual development and wants to find out about this approach. You will need to be open-minded and ready to try out meditation practice. Past participation in Robert's or Viryanaya's philosophy-related classes in Leominster will be an advantage but is not necessary. You will need to be 18 years old or older. If you have special needs or disabilities of any kind please contact the organisers to discuss these in confidence before the event.
To book: Please either (1) book and pay online by filling in the form below, paying with a credit/debit card, Paypal, or bank transfer or (2) by post to Jan Slater, 4 Sheet House, Beaconsfield Park, The Sheet, Ludlow, SY8 4JT, enclosing a cheque for £15 made out to the 'Leominster District Community Association' and giving your name, address, phone and email (if relevant).
Enquiries: Please contact Jan Slater (leocommunitylearn@mail.com, tel: 01584 876461) or Robert M Ellis (robert@middlewaysociety.org).
Please fill in the form below to book online for the workshop. Please remember to also fill in the Captcha box at the bottom, which prevents automated form-filling. When you click 'submit', a payment page should load automatically. Please submit your payment to complete your booking. For technical problems, please contact Robert at the email above.