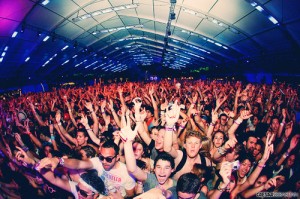 "You migglers seem a rowdy crowd!
You argue, cuss, and laugh out loud,
You seldom chant or bend a knee
Before a gilded effigy!"
Thus begins the three stanza jingle I composed as part of a joint poetry spree with other participants at an early stage in the development of the society. Although I experienced the 'spree' as fun, I had an inkling that it was also a serious exercise, intended as a marker for the direction of Middle Way Philosophy as real-life practice, rather than as a distraction from real life (as traditional Buddhism sometimes seemed); or as an intellectual take on life without actually engaging with it, as some Buddhist writers and teachers convey.
Writing of poetry as an integrative tool, Robert M Ellis* suggests that to write it is the best way to use it, especially if the writer can delight in her creation, which she produces for its own sake, and perhaps for the sake of others, acknowledging her imperfect motivations in doing so. My own motives are still under examination, and as I read and re-read the words I strung together then with pleasure and a real sense of accomplishment and pride, they are beginning to reveal more layers of meaning than I might have imagined at the outset, and a presentiment of more to come. Not all my notions are comfortable ones.
In developing the verses I envisioned and my lines suggested a slightly taken-aback observer of a group of migglers, plucking up courage to be forthright in his opinion of what they were about, speaking to them directly, and with a hint of rebuke. "A rowdy crowd", seemingly. At least that leaves room for a counter-argument, but not much. The evidence in support of that judgement? People arguing, 'cussing' and laughing out loud. Immoderate and uproarious, in other words. Irreverent too, and individualistic to the point of being "bolshie". Perhaps untroubled by the idea of breaching etiquette, or even of giving offence.
One can see plainly that in this verse I am setting out my own stall, or planting my own flag on the small mound of migglism, and that the poem is a rallying cry, summoning allies to my cause: to dissent, to discrepancy, to contrariness, to cussedness, to iconoclasm, and even to ridicule, or at least to the ridiculous, the absurd, and the plain silly. For some of these give me delight, and I enjoy the sense of delight that comes with the freedom to dissent, to be silly, and I love to share my delight with others, and have them share theirs with me, and with their others. Which you do!
In my several years of association with Buddhism, and my contact with Buddhists, it hasn't been my experience that delight has figured at all strongly, and possibly not at all. On the contrary, there's been hardly any fun in it, let alone delight, and my overall impression has been of unremitting dreariness, with an apparent striving after piety, contrived seriousness, and apologetic self-effacement. Some of this may well be authentic, but it gets lost (or so it seems to me) in an ocean of other-worldliness, with a fierce competitive edge (like a basking shark). Do you know any really funny Buddhist jokes?
I've always wondered why meditation has been so drearily characterised in the literature, and by some teachers. On the occasions when I wonder if I'm taking an extreme view, I recall an incident in a meditation hall when I witnessed a senior monk roughly push a meditating novice off his cushion because he was sitting so close the senior's exalted seat that it incommoded the latter's stately progress, hands folded and eyes downcast, towards it.
I think I understand meditation to be an important 'limb' of the three-limbed practice that Middle Way Philosophy proposes, a practice conducive to the incremental integration of desire, meaning and belief, and a means to dogma-free, non-authoritarian, and ethical life. And I conceive of the possibility of – and maybe the necessity for – a wide range of meditative practices in which freedom, creativity, enjoyment, non-conformity, fun, delight and ecstasy are vital constituents; and can be happily shared, experimented with, joked about, laughed at, and giggled over. Practices that bring a flush to the cheeks, a glow to the eyes, a smile to the face and beyond it, and even an occasional complaint from the neighbours.
I'm going to make my this starting point, and I want to enlist others to the cause. So how about it? All together now!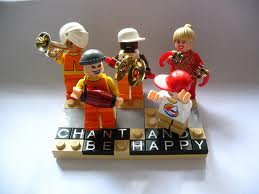 * Ellis R M (2013) Middle Way Philosophy 3: The Integration of Meaning, Lulu (Publisher) Carolina, USA.