There are two sense of the word 'objectivity' in widespread use. One is absolute objectivity, or 'The God's eye view', memorably described by Thomas Nagel as 'The View from Nowhere' and beyond all individual perspectives. The other is incremental objectivity, which can be the quality of a particular person's judgement – more or less objective. The meaning of objectivity in Middle Way Philosophy is incremental, not absolute. Given that we are flesh and blood creatures who always have a point of view and limitations of perception, absolute objectivity is simply irrelevant to us. Any claims to have absolute objectivity are metaphysics, beyond human experience.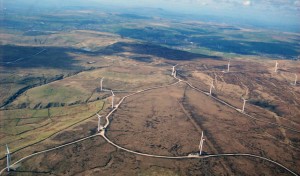 The fear of 'objectivist' scientists and moralists alike (who believe in absolute objectivity) is that the only alternative to claims of absolute objectivity is relativism, in which no one belief is any better than any other belief. It is this kind of fear that condemns us to dualistic thinking in which we slide between absolute and relative positions, with each counter-dependent on the other. However, given that absolute objectivity was only ever a fantasy that we have projected onto the products of revelation or reason, relativism is just as much of a fantasy.
Our experience provides ample evidence of incremental objectivity, provided we do not expect the ultimate answers that metaphysics pretends to be able to provide. If you doubt this, ask yourself 'Am I more objective now than I was when I was three years old?' It is difficult to see how anyone capable of reading this webpage could answer this question in anything other than the affirmative. You understand and address conditions much better now than when you were three – whether this is understood in factual, moral or aesthetic terms.
The alternative account of objectivity offered by Middle Way Philosophy can be understood in a variety of different ways in theoretical terms that interlock:
objectivity is a property of a person or persons at the point where they make a judgement
objectivity is the ability to address conditions
objectivity is incremental freedom from delusion
objectivity is adequacy of experience, unimpeded by dogma
objectivity is the degree to which the Middle Way is practised
objectivity is justification for reaching beliefs
objectivity is integration
All of these points are accounts of the same process, just understood from different perspectives using slightly different (but overlapping) models. They all begin with the recognition that it is people who have objectivity, not propositions or theories, and that to see the objectivity of a theory as lying in the way that it reflects the universe is a misunderstanding of the meaning of the language involved in the theory. Rather, when people reach beliefs that are better or more justified than other beliefs, they do so in a way that avoids impeding metaphysical views that would stop them from making effective use of their experience. A more objective judgement makes better use of the experiences available, whether that judgement is made by one person alone in a position of relative ignorance or by a group of scientists checking each others' application of a rigorous method and building on previous discoveries.
The justification of a belief does not just depend on its coherence and use of evidence, but also on the awareness of fallibility of those making the judgement. This is not just a matter of the methods used or evidence considered, but of the psychological states of those making the judgement. Yes – psychological states can be more or less objective! For some reason this is a position that seems unthinkable for philosophers of science. Yet the idea that psychological states are merely 'subjective' is part of the absolute/relative dualism that the Middle Way is trying to avoid. This entrenched prejudice also depends on the idea that we are single selves with 'subjective' desires that are in conflict with reason: yet another set of assumptions that must be challenged.
Some psychological states bring the available energies together more effectively in the judgement than others, offering greater awareness of conditions than others. Awareness of conditions does not just involve consideration of the evidence available, but also of our relative ignorance, and of the importance of not over-interpreting that evidence. These more aware psychological states which bring more energies together are also understood as more integrated states: see the page on integration.
The key point on objectivity, though, is that it is we who are objective, but our objectivity is tested each time we make a judgement. The objectivity of our judgements depends on the extent to which we are practising the Middle Way.
Picture: Aerial view of Scout Moor Wind Farm (Wikimedia Commons)