The assumption that the Middle Way is just another dogma is a common reason for dismissing it or ceasing to think about it any further. The intellectual history of the world is littered with doctrines that mistakenly thought they had broken the mould, so there is some justification for cynicism. However, there are two basic, underappreciated points that make the Middle Way not just another dogma. These can be summarised as "The Middle Way is not a negation" and "The Middle Way is an ongoing practice".
The Middle Way is not a negation
If the Middle Way simply involved criticising metaphysical positions (e.g. belief in God, freewill, absolute substance, absolute value) then it would just be negative metaphysics. Very often negative metaphysics in one area gets associated with positive metaphysics in others – so for example, those who reject belief in God may believe instead in laws of nature. There are many religions and philosophies of the past that have started off seeing themselves as liberations from previous dogmas, but in doing so set up new ones, because whilst denying one set of dogmatic assumptions they have assumed other, opposing ones: for example, in Christianity, Islam, Marxism, Utilitarianism, Nietzscheanism, Postmodernism. The problem in the official doctrines of all these religions and philosophies has been a failure of even-handedness. We need to be quite rigorous in avoiding both positive and negative dogmas.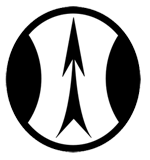 So, the Middle Way is not a dogma as long as it remains in the uncertain, provisional, messy space between opposed metaphysical beliefs and their negations. Of course, there is no guarantee that anything labelled 'Middle Way' will be even trying to do this, let alone succeeding to any extent. You need to look critically at anything that claims to be the Middle Way, whether in Buddhism or any other context, to judge for yourself. However, in the Middle Way Society we're devoted to trying. Even-handedness is a basic practice that helps to avoid negative dogma.
The Middle Way is an ongoing practice
Another mistake that people often make is to see the Middle Way simply as a philosophical or doctrinal position. If you do this, without any appreciation of its relationship to psychological states and practices that work with those states, it's easy to jump to the conclusion that it's just another dogma. In order to avoid dogma, we need to cultivate provisionality, and 'provisionality' is not just a blandly assertive label that you stick onto a belief to make it acceptable to others. In order for a belief to be genuinely provisional you have to hold it provisionally: which depends on the mental state in which you are holding that belief, not just on the content of the belief.
Provisionality is something you need to work at: a practice. There are various interdependent ways you can cultivate it, such as meditation, the arts, and critical thinking (see the 'practice' section for more details). These practices involve developing more habitual awareness, appreciating the embodied and metaphorical nature of the words and other symbols we use, and recognising the assumptions made when we use reasoning to support our beliefs. Such practice will help you work towards greater provisionality from wherever you start, whether you start from a position of profound bigotry or relative open-mindedness. It's not about gaining knowledge, but about getting into the habit of making more adequate judgements about your experience.
Provisionality is also an incremental quality. That means that you can have more or less of it, and there is no absolute presence or absence of it. We all have some degree of provisionality, and our levels may also vary according to the physical and mental state we're in. That means that anyone aiming to practice the Middle Way will still have some dogmas left, and is likely to be deceiving themselves if they think they are entirely free of dogma. Thinking in terms of incremental progress is an important part of avoiding dogmatic assumptions.