Scientific naturalism is the belief that the universe (or 'nature') is correctly described by scientific theory. This is usually justified by the argument that scientific method investigates our experience systematically so as to rule out bias of any kind and produce the most objective account available. Scientific method takes for granted that all theory is provisional and could be overthrown by further investigation, but scientific naturalism nevertheless affirms that science offers us the best available account of how the universe is. Where science's account of the universe conflicts with other accounts, as is said to be the case with 'supernatural' explanations, the scientific account is to be preferred. This is the basic view offered by many scientists, analytic philosophers, and humanist campaigners – for example, Richard Dawkins or Sam Harris.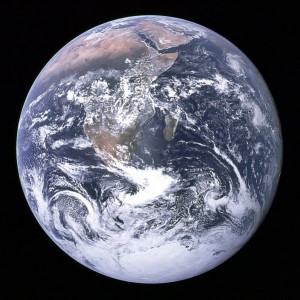 All of this might lead scientific naturalists to a premature assumption either that scientific naturalism is the same as the Middle Way, or that it is to be preferred over the Middle Way. After all, science has a track record of overthrowing dogmas, such as those of the geocentric universe or of Creationism, and might be assumed to offer the best method of asserting the value of experience over metaphysics. However, this assumption is mistaken: scientific naturalism does itself offer metaphysical assumptions, with dogmatic effects of which scientific naturalists are themselves inclined to take too little account, and the model offered by the Middle Way is not a naturalistic one.
The major problems with naturalism are as follows:
It assumes a representational model of the universe which conflicts with science's own findings about how we process meaning
Its model of nature is itself metaphysical
It divides facts from values, and thus prevents us from understanding the incremental objectivity of values in our experience
These objections to naturalism are not just minor philosophical quibbles. The puzzlement about ethics in modern society is largely a result of the last point. Because the supposed objectivity of science is understood metaphysically, it is also too fragile, and as a result relativism about science is also becoming increasingly widespread. Creationism, homeopathy and astrology can then be seen as personal choices that are just as 'valid' as science, and public faith in science is undermined, to the detriment of public objectivity. It is hard for people to grasp the idea of degrees of objectivity rather than just being completely right or wrong – but that's the basis on which science can support its conclusions. Naturalism continually undermines this recognition. It is not necessary to be a naturalist to celebrate the achievements of scientific method, and naturalism has served science ill.
Cognitive science has offered increasing support for an embodied rather than representational account of meaning. The way in which we process our understanding of the universe is not a picture in our heads which in some way corresponds to the real universe: rather our understanding is based in metaphorical cognitive models, which in turn are only meaningful to us because of their relationship with basic bodily experience. This implies that the whole way in which scientific theory is meaningful to us depends on our interaction with it, and that the justification of that theory is based on the adequacy of the judgements it's based on rather than a correspondence with reality out there. By this means science itself is in the process of undermining the traditional scientific naturalist view of what scientific theory means and how it is justified.
This point has also been offered for many centuries by sceptical arguments in philosophy, which show that even the most obvious direct observations do not give us certainty about what we are observing. Even something as simple as seeing a table and believing that a table exists is subject to sceptical doubts. I could be mistaken in my senses, in my mental processing of what they tell me, in the context in which I believe the table exists, or in my very use of the category 'table', which is just a product of my cultural background. In practice, of course, we constantly assume that things like tables exist, but such assumptions need to remain provisional rather than becoming part of an ultimate material explanation. I do not know ultimately whether there is or is not a table, any more than I know whether there is or is not a God. Claims about ultimate tables can be just as metaphysical as claims about God.
Scientific naturalists routinely attempt to ignore or sideline such sceptical questions because they wrongly assume them to be in conflict with science, but they only challenge the over-interpretation of science, not the provisional conclusions of scientific method itself. If our beliefs are genuinely provisional and held with a confidence that is proportionate to the evidence, then they are compatible with scepticism. It is only ultimate certainty of any kind that is undermined by scepticism. To try to ensure that scientific beliefs are treated provisionally, though, it might be better to stop talking about 'nature', and about scientific 'laws'. Provisionality is hard to maintain at the best of times, and needs all the help it can get.
Another aspect of metaphysics in naturalism is negative, and consists in the denial of supernatural explanations. However, experience gives us no more grounds to deny metaphysical claims than it does to assert them. See Middle Way for atheists for more about this area.
The biggest practical problem with naturalism, though, is its relationship to the fact-value distinction. Most naturalism involves making a distinction between 'facts' and 'values', with the idea that 'facts' can be justified objectively in a way that 'values' cannot. This assumption ignores what cognitive science itself can tell us about the meaning of facts and values for us: they are completely interdependent. Any claim that we, as flesh and blood beings, make about a fact will also contain some assumptions about the values we hold in relation to this supposed fact, and similarly any value claim will also assume certain facts.
The Middle Way, then, provides a far better set of philosophical assumptions within which to apply scientific method than those of naturalism. Scientific method involves a disciplined attempt to investigate the world as objectively as possible, and we can explain both why scientific method supports objectivity and how it can remain provisional using the Middle Way. Scientific method can be incrementally objective in its judgements, according to both the individual and social conditions applied in those judgements, not in creating an absolutely objective ("God's-eye") picture of the world. This is a picture of objectivity that fits far better with how science works in practice, taking into account the scientists and their approaches as well as the theory and the evidence.
Scientific method will remain provisional to the extent that it succeeds in avoiding either positive or negative metaphysical assumptions, and thus remains genuinely open to experience as a guide to its conclusions. Some scientists do manage such provisionality, and are willing to admit that their theory is wrong when the evidence against it becomes clear. However, they can also be very resistant to changes in paradigm (basic theory), and often do not treat alternative paradigms that they are not used to with the seriousness they deserve.
Finally, the Middle Way also makes the objectivity of science compatible with that of ethics, and ends the conflict that has been falsely created between the two. Both science and ethics are, in practice, dependent on the judgements of people, which can be more or less objective according to their coherence and awareness of fallibility. Accepting this psychological basis for objectivity levels the field between science and ethics.