What is the Society aiming to achieve?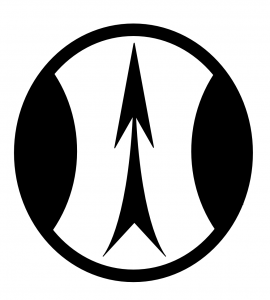 We are aiming to support both the understanding and the practice of the Middle Way, through a variety of activities, both online and offline. See the About page for more on this.
Are you a sort of Buddhist group?
We have no allegiance to the Buddhist tradition. Buddhism, along with other traditions, contributes to our inspirations. We understand the Middle Way in a universal sense entirely independent of Buddhism.
How can I understand the ideas behind the society in more detail?
Apart from the materials on this site, you're recommended to read some of the books about Middle Way Philosophy written by Robert M Ellis: see the Middle Way Philosophy books section. There are also many books by others (especially in psychology) that can be very helpful in understanding the Middle Way, recommended in other parts of the books section. Alternatively, you can use the audio talks made by Robert on various retreats, which are also often followed by questions and discussion with others.
How can I get involved?
You can get involved at a variety of levels. On a casual level we welcome you to get involved in discussion on the website or on our Facebook page. You are also welcome to join our online discussion groups, and other events such as talks and retreats. You can also subscribe to our newsletter and/or join the society. We would like to create local groups, and if you are interested in starting a local group please contact us.
Who can join the society?
Anyone aged 18+ who feels committed to exploring and practising the Middle Way (as a principle independent of religious tradition), from any background. You do not need to agree with everything on the website, but we hope you will have an intuitive connection with the direction we're going in. This need not conflict with other religious or other commitments you already have, as long as you agree with us on the basic principle of the Middle Way: that experience comes before dogma (whether that dogma is positive or negative, and wherever it is found). Joining the society is joining us on a journey of exploration to help work out more thoroughly what the Middle Way means.
What is the advantage of joining the society?
The main advantage is that it gives you a voice in what we do. You will be entitled to attend our AGM, and will also be welcome to make suggestions or raise issues at any time. The subscriptions also give us some helpful basic financial support. You do not necessarily have to be a member to receive the newsletter or contribute to the website.
All your activities seem to be in the UK. What about activities in other countries?
The Society started in the UK but has an international membership. You're welcome to join the society wherever you live. Face-to-face activities such as retreats have all been held in the UK so far for practical reasons, but we're keen to establish the society in other countries. We expect to establish independent branches of the charity in other countries as soon as we have enough members in each new country that are willing to run activities.
Who runs the society?
The committee currently consists of Robert Ellis (chair), Barry Daniel (treasurer), Barbara Mills (secretary) Richard Flanagan (responsible for our Twitter account), Peter Goble and Susan Averbach. You can contact any member of the committee on their society email addresses, which are their first name followed by @middlewaysociety.org'. Any other members who wish to do so are welcome to join the committee, which meets monthly by Skype.
How else can I contribute to the society?
There are lots of other ways you can help us, apart from just joining and supporting our activities. You can contribute to the website (see below), promote the site elsewhere on the web, make a donation (see bottom of the home page), start a local group, or help us to organise events in your area. Feel free to contact any of the society office committee with suggestions.
Who is allowed to blog on the website?
If you would like to contribute by blogging on the site, the main criterion is just that we get to know you a bit, regardless of whether or not you have joined the society. So, please join in the discussion by offering a few comments to start with. You might then propose writing on the website, or we might invite you to do so.
How can I get in touch with members or subscribers in my local area?
For data protection reasons we can't give out email addresses without explicit consent, but if you would like your email address to be shared with other members or subscribers in your country or region, please let us know. We would like to do everything we can to create communities focused on the Middle Way, especially in countries beyond the UK where the society originated.
Other questions?
If you have any other questions, you are welcome to email Robert (robert at middlewaysociety.org).