You are invited to join us for a weekend in the Sussex Countryside focused on self-compassion. This retreat is designed particularly for those of us who find the practice of self-compassion challenging; we will be exploring the theme in a friendly and informal atmosphere through meditation, relaxation and story-telling.
Often, we have self-critical thoughts that are given far more weight than those that self-soothe. Our inability to self-soothe can lead to feelings of self-compassion and kindness being interpreted as uncomfortable or intolerable. During this very practical weekend we will work with stories from neuroscience and mythology to imaginatively encourage the integration of self-compassion and kindness into our daily lives. This will directly contribute to Middle Way practice by allowing self-critical thoughts to be seen objectively as "just thoughts" rather than being given the weight of "truth".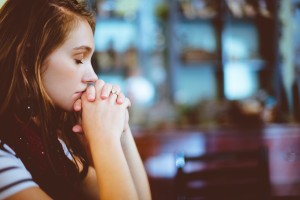 Dates: Fri 10th November (6pm) to Sunday 12th Nov 2017 (noon).
Venue: Cannon Barn, Boring House Farm, Vines Cross, Heathfield, East Sussex, TN21 9AS. For more details about the venue please see this link. The nearest railway station is at Uckfield, 5 miles away. We can arrange lifts from the station if you are arriving by train.
Cost: £100 for the weekend. This includes all food and accommodation. If the cost prevents you from participating for financial reasons, please contact us to discuss concessions, giving brief details of your financial position.
Who is the retreat for? Anyone aged 18 or over who is interested in learning more about the Middle Way and practising it. We welcome people from any background or tradition, as the Middle Way begins wherever you are now and leads on from there. You will need to be fluent in English. You do not necessarily have to be a member of the society, though we hope you will consider joining. If you have a physical or learning disability, or other health issues, please contact us before booking to discuss whether or not the retreat can meet your needs.
Retreat Leader: Nina Davies, who has been practising meditation for 25 years and a member of the Middle Way Society for 3 years. After leaving a long career in social care, she has recently trained as a CBT Hypnotherapist. Nina found compassion meditations such as the Metta Bhavana very challenging until she developed the method of practice that she will share with you during this weekend. This is the second retreat Nina has led for the Middle Way Society.
Retreat Programme: Friday evening will include a short introductory talk and meditation. On Saturday will start the day with a meditation based on mindfulness but introducing elements of compassion. Story-telling and discussion will take place in the morning, and the afternoon will be for relaxation (e.g. for walks, socialising, sleeping, or whatever else you wish), and there will be a relaxation meditation in the late afternoon. In the evening, we will create new stories from our experience of the day (perhaps with the addition of music!). Sunday will start with compassion meditation followed by a review of the weekend. Meals are taken communally, and everyone on the retreat is asked to contribute to cooking and washing up (unless they have physical difficulties with this).
Accommodation: There are 3 twin rooms, which will be allocated on a single-sex basis. There are also two double rooms which can either be used by individuals or couples. There is a further room that could be used as accommodation if required. Bathrooms are shared. We are using a relatively small venue for this retreat, to make sure it is used effectively, but this means it may fill up. Book early to avoid the possibility of disappointment!
Retreat conditions: To help maintain a retreat atmosphere without distractions, participants are asked not to use mobile phones or other electronic devices on the retreat, except for urgent personal reasons in private or for the purposes of the retreat programme. You are also asked not to initiate new sexual relationships with other people on the retreat.
To book: Please fill in the online form below, then pay a non-returnable deposit of £40 to secure your place. You can pay this either online, by bank transfer or by cheque. The balance of your payment is due before the retreat begins.
To pay online

, please use the Paypal facility that should load automatically after you have submitted the form. This Paypal facility also allows you to pay by credit or debit card.

To pay by bank transfer

, close the Paypal facility page and pay through your bank to Account: Middle Way Society, Co-operative Bank, Sort Code 089299, account number 65711376. Please use your name as a reference. For international transfers, use IBAN GB50 CPBK 0892 9965 7113 76, BIC CPBK GB22.

If you need to pay by cheque

, please contact barry (at) middlewaysociety.org
To pay your balance online please go straight to the retreat booking deposit page and select the appropriate option from the dropdown menu. If paying by bank transfer, please see the details above.
Contact: For all questions about the retreat please email Nina at ninalaradavies (at) hotmail.com . For any questions about payment please email barry (at) middlewaysociety.org. Substitute @ for (at).